Alma Mater Studiorum Università di Bologna (UNIBO)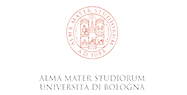 The University of Boulogna (UNIBO), Department of Industrial Engineering (DIN) was born from the fusion of three units: the former Department of Mechanical, Nuclear and Aeronautic Constructions and Metallurgy (DIEM), the former Department of Energy, Nuclear, and Environmental Control Engineering (DIENCA), and the Metallurgy group of the former Department of Metal Sciences, Electro-chemistry and Technical Chemistry (SMETEC).
The DIN offers both Italian and International university programmes; BSc, MSc, and PhD level degrees are available for each programme and the Department has many areas of research including Nuclear technologies. In the latter, of particular relevance to EUTERP is the expertise on radiation protection at large as well as in the medical physics context, and even more particularly the vast experience in the teaching of radiation protection, at both B.Sc. and M.Sc. levels and as a Ph.D. topic.
International students can Contact the University for information on course catalogue, exchange programmes, Professional Master's Programmes, PhD programmes, Italian language courses and scholarships and other student financial support services.