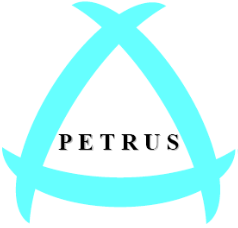 Starting on 1 January 2009 for the period of three years

http://www.enen-assoc.org/en/training/petrus-iii.html


Summary
In line with the Lisbon strategy and 2020 perspective "Petrus" initiative coordinates since 2005 universities, WMOs, training organisations and research institutes efforts to develop cooperative approach to education and training (E&T) in the geological disposal with the purpose of expanding this cooperation under PETRUS3. PETRUS3 project aims at continuation of the European Cooperation in this area including:
Practical implementation of PETRUS training programme following ECVET principles: Starting from the outcomes of the previous project, we will experiment the elaboration and the implementation of training modules defined in term of learning outcomes in a "Competency-Based Curriculum". The objective is to set up accredited and recognised qualification in geological disposal that can be achieved in parallel both through formal and PD training programmes.
Elaboration of multidisciplinary training and research framework for PhD student: The objectives are i) to fast-track the research activities in geological disposal by proposing customised training programmes, ii) to organize periodic PhD workshops and iii) to enhance the emergence of multidisciplinary research.
Development of strategies and frameworks for maintaining PETRUS initiative over the long-term: Following the recommendations of the PETRUS End-users Council, the PETRUS3 project will establish strategic plan for sustainability of the PETRUS initiative through i) establishing a steering board for coordination and follow-up of the PETRUS educational programme, ii) collaboration with the IGD-TP's CMET Working Group iii) creation of an integration framework to the ENEN structure for the overall management of the radioactive waste disposal E&T activities under the association umbrella and iv) linking with the radiation protection platform EUTERP and related EFTS. PETRUS3 strives to continue PETRUS II and ECNET international cooperation by strengthening the links already established with China and IAEA.