EUTERP newsletter issue 7 - June 2014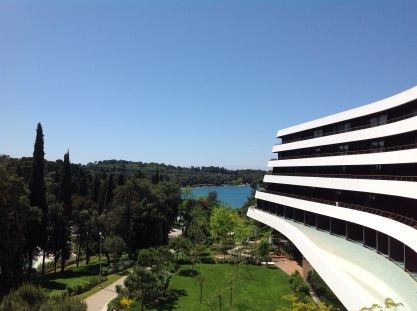 The 5th EUTERP Workshop took place in Rovinj, Croatia.
This joint EAN-EUTERP Workshop looked at the concept of ALARA in training activities and considered both how ALARA culture is taught and how radiation protection training programmes are delivered effectively. The workshop was well attended, with 71 participants from 22 different countries. As well as presentations, the workshop included group discussions on a range of relevant topics in including:
Building ALARA into radiation protection training programmes
Measuring the effectiveness of training
The role of qualification and recognition schemes
Training tools and methods
National approaches to training
As with
our previous workshops
there was some discussion on the training requirements for RPEs, RPOs and workers. Georgi Simeonov (European Commission) explained the education and training requirements of the
new European Basic Safety Standards
, and Ton Vermeulen (
HERCA
) discussed the conclusions of the HERCA Task Force on Education &Training in Radiation Protection. It was clear from both of these presentations that EUTERP has a valuable role in the development of training requirements for the various categories of persons, and the dissemination of these requirements. This work will be initiated through EUTERP's involvement in the
ENETRAP III project
(see article in this Newsletter).
The effectiveness of training was a major theme throughout the workshop. Traditionally this has relied on written tests at the end of training courses; these can test knowledge and understanding but only give a limited indication of how trainees might apply these in a practical scenario. Some interesting presentations described how practical skills can be directly tested using practical assessments, carried under the observation of the trainers. Ideally, the effectiveness of training should be demonstrated by tangible improvements in radiation protection. Work-related benchmarks such as radiation doses or the frequency of incidents were discussed; however it was concluded that these were only useful in a few specific, well-defined circumstances. A better option would be to find a means of assessing individual attitudes to radiation protection, ideally before and after training, although the development of such an assessment method is not straightforward.
Many useful conclusions arose from the discussions and presentations and these will be used to develop and take forward the EUTERP work programme. A few key conclusions are given below:
More work needs to be done in terms of assessing the effectiveness of training. There are several possible workplace indicators, such as monitoring results, individual doses, and reports of audits and inspections (including observation and assessment of behaviours in the workplace). These should be used to construct a framework for analysing the effectiveness of training.
Effective training providers are critical to both the delivery and assessment of training, and there is value in exploring methods by which the quality of training providers can be assessed and recognised.
Guidelines need to be developed for national and mutual recognition schemes. These schemes should focus on all-round competence rather than just academic qualifications. In turn, Member States should aim to establish clear and transparent national schemes for the recognition of RPE competence.
The role of the European quality schemes, ECVET and EQF, need to be incorporated into European training activities.
A similar formal system of recognition is not considered appropriate for RPOs; however a simpler system for verifying and validating that they have received suitable training should be considered.
All the presentations and some photographs are now available on
our website
.
Kick-off meeting ENETRAP III
On June 4, the kick-off meeting of the ENETRAP III 7FP project (ref. number 605159) took place in Brussels, Belgium.
ENETRAP III will build further on the results already achieved in the previous projects, and will mainly deal with providing guidelines to accompany the revised BSS with regard to RPE and RPO training, demonstrating the practical feasibility of earlier developed concepts for mutual recognition, developing additional training courses for RPEs working in NPPs, medical facilities and geological disposal, as well as a train-the-trainer event.
New publication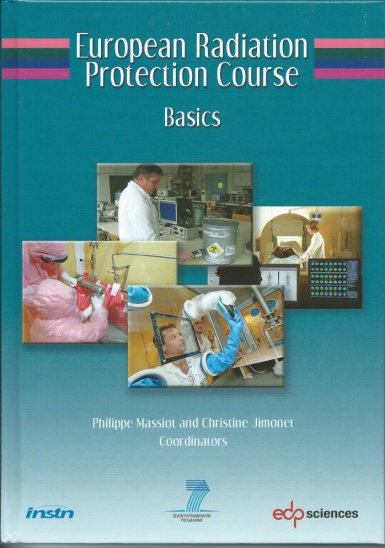 INSTN published a new textbook: "European Radiation Protection Course: Basics".
This book was developed under 7FP ENETRAP II and covers the radiation protection knowledge requirements specified in Module 1 of the European Radiation Protection Training Scheme. It contains the theoretical background of radiation protection principles and invites the learner to implement the acquired knowledge in daily work situations via exercises. An e-book complements the text book and provides continuously updated exercises and simulations of practical situations where the RPE must be able to provide advice on the radiation protection measures to be taken.
Upcoming courses
The new EUTERP website offers the possibility to its Associates to announce their courses. If you have an announcement, please contact the
webmaster@euterp.eu
with the details.
10-12 July 2014 //
EFOMP School for Medical Physics Experts
// Prague
17-21 November 2014 //
SCK•CEN Academy's radiation protection course
// Mol
Become a EUTERP Associate
Any professional body with a strong interest in radiation protection education and training may become an Associate of the EUTERP Foundation. We are currently able to offer our Associates a one-year subscription of only 395 €. More information about the benefits of being an Associate and how to become and Associate can be found on the
website
.