EUTERP newsletter issue 18 - March 2019
In early February the
8th EUTERP Workshop
Programme Committee met to evaluate all abstracts received and set up the programme.
In total, three key note presentations, 20 oral contributions and 12 poster contributions will be presented. In addition, participants will discuss about trainer standards and competences, evaluation of training, and radiation worker training in three working groups. Check out the
final programma
online. Abstracts for poster contributions can still be submitted (mail to
griet.vanderperren@sckcen.be
).
Registration remains open and we are looking forward to meeting you in Malta!
Michèle Coeck
Organising Committee
Social Media and EUTERP logo
To keep ahead of the game, EUTERP is developing a social media strategy. Your views would be welcome on the usefulness/advantages of LinkedIn, Twitter etc.
As announced above, we are planning to update the EUTERP logo and we do hope that you will help us with this. A practical issue that has been identified is that the current logo is a bit too complicated to reproduce for promotion purposes, as such, we are aiming for a simplified, but still relevant, design. All suggestions, based on just two colours, blue and yellow (accepting black and white as well), would be welcome. Please bear in mind that the logo should be equally distinctive when printed in black and white. A small prize will be given during the April Workshop to the designer of the best logo, so do not hesitate to send your designs to secretary@euterp.eu by 8 April. Send as many designs as you wish, the more the better!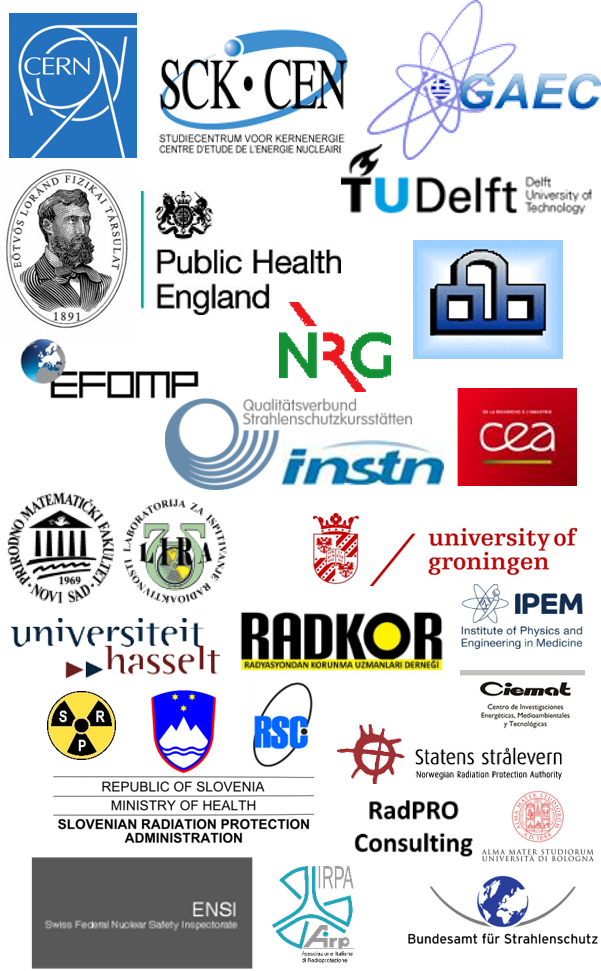 EUTERP communications
It is noticeable that communications are becoming more and more difficult with the GDPR now implemented throughout Europe and we have noticed that it is difficult to encourage conversations either through LinkedIn or indeed Twitter as these are so "public".

Consequently, EUTERP has decided to set up two blogs, one for Associates and one for NCPs. Each of these can be accessed through the website but as they are private blogs, you will need to ask the secretary at secretary@euterp.eu for the access code/password. The idea is that rather than e-mailing you about the latest issues or information, you can opt, if you so choose, to receive a notification when there is something new on the blog. Do please let us know what you feel about communications from the EUTERP?
EUTERP Associates
The number of EUTERP Associates is growing steadily and we are aiming for each Member State to have at least one Associate, for example a radiation protection association, or a university or institute that offers training course(s) in radiation protection. If the institute where you trained is not yet an Associate, why not encourage them to join?

The more Associates that are involved in EUTERP, the better we can serve you all while keeping the subscription cost to a minimum. Indeed, the Board has agreed that we should maintain our very low subscription level to encourage more Associates – do please seize this opportunity, there are plenty of benefits for the radiation protection community and it is easy to apply to become an Associate!
Younger generation (YG) professionals
To help the IRPA YG Network, the EUTERP has set up a blog, accessible through the EUTERP website but controlled by Sylvain Andresz the YGN Chairman. If you are a "younger" professional, do contact Sylvain Andresz for the access code so that you can enjoy free communications within your Network.
Co-operation with international organizations
Among its Associates, EUTERP has two international organizations, EFOMP and CERN who have shown their commitment to education and training in radiation protection. During the development of the course and opportunities database, EUTERP has also worked with IAEA and IRPA to ensure the compatibility of the database with the requirements of these two international organizations. Discussions are ongoing and it is hoped that in due time, the IRPA courses will also be included, while links to the IAEA courses may be facilitated in the future.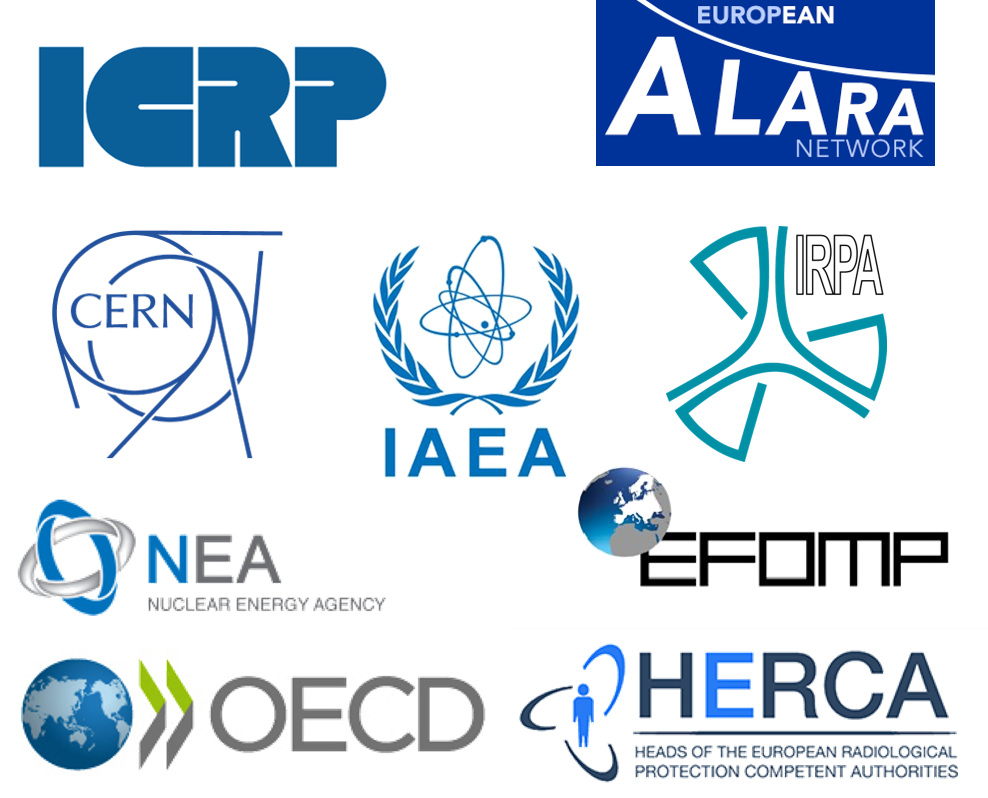 IAEA is cooperating with EUTERP over the "Optimizing radiation protection training" Workshop to be held in Malta this April and both IAEA and IRPA were represented on the Programme Committee together with EFOMP.
A joint workshop on "Improving ALARA Culture through Education and Training" was held with the European ALARA Network (EAN) in Croatia in 2014 and EUTERP has an observer on the EAN Steering Committee, which facilitates the exchange of ideas on education and training with particular reference to ALARA.
In close collaboration with the association of the Heads of European Radiological protection Competent Authorities (HERCA), EUTERP continues to strive towards a common understanding and approach in education and training of RPEs and RPOs whilst respecting the differences that exist in the different European Member States. The President of EUTERP has Observer status on HERCA and HERCA has taken heed of the guidelines document written under ENETRAP III for the EC.
Most recently, EUTERP has been accepted by ICRP as having Special Liaison status as an organization in formal relations with them and EUTERP looks forward to taking part in the 2019 annual meeting of senior representatives.
Behind the scenes, EUTERP is developing a future liaison with the Nuclear Energy Agency's Committee on Radiological Protection and Public Health (CRPPH), with a view to ensuring the future supply of radiation protection specialists. There will be a presentation at the upcoming Workshop in April to develop this theme.
EUTERP Course and opportunities Database
As part of its future-proofing, EUTERP is moving the Course Database to a new server. This will be more secure, more easily administrated and allow better access to our Associates. Although the Database is currently labelled as "Demo" the data within it is real and live. Indeed, during the Workshop in Malta, each Associate will have the possibility of adding their courses with the help of the Database Managers, Marcel Schouwenburg and Cristina Llorente. There will be a live demonstration during one of the breaks.