EUTERP newsletter issue 8 - March 2015
EUTERP newsletter issue 8 - March 2015

6th EUTERP Workshop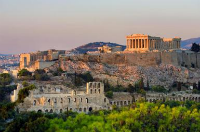 30 September 2015 to 2 October 2015
Athens, Greece
Legislative change in Europe: the implications for training in radiation protection - rising to the challenge
The provisional programme with invited speakers, proffered papers and posters is now available and registration is open.
For details see the Workshop website.
EUTERP Associates

EUTERP extends a warm welcome to four new Associates, the BfS, CERN, the University of Groningen and INSTN-CEA.
Every professional body with a strong interest in radiation protection education and training may become an Associate of the EUTERP Foundation. For applications prior to June we are able to offer new Associates a subscription of only € 395. View the benefits for Associates and how to apply.

ENETRAP III progress is on schedule with its deliverables.
Under WP3, three new specialised modules are being developed for RPEs working in nuclear power plants, the medical area and geological disposal. WP4 deals with the development of a train-the-trainer event. The EUTERP website will be developed to include a full database of E&T courses in radiation protection under WP5.
Guidelines on E&T for the RPE and the RPO are being produced under WP7 pending input by the regulators and a draft version will be given to the participants at the 6th EUTERP Workshop in Athens for discussion and feedback.
EUTERP Website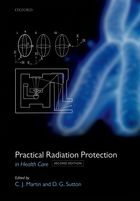 The main developments on the EUTERP website involve the preparation to include the ENETRAP II database of courses and a reference library relating to education and training in radiation protection.
The library will list publications such as the INSTN textbook "European Radiation Protection Course: Basics" , "Practical Radiation Protection" and "Practical Radiation Protection in Healthcare".
If you have suggestions to make for additional references, please contact the webmaster.
Training Courses - Information

While this website is being developed to include a full database, Associates can submit any courses they have planned currently to be included under the heading Courses. Please contact the webmaster with course information to be added.

Upcoming Courses
Upcoming events